Create estimates to one or one hundred customers. The estimate will feature your company name and logo. Each estimate is personalized with the customers name automatically. Estimates are broken down into each category or heading which is totally customizable by you. No matter what product or service you company sells you can show pricing for each category, a total price for the entire project or an itemized estimate. You can then email, fax or send the estimates anyway you normally would to your customers.
If a customer or architect requests changes to the original estimate you can create a revised estimate and maintain a complete history of as many changes that are generated. When the changes are agreed upon you can then use that version to generate a sales order and/or purchase order.
Videos
For a video tutorial on creating and estimate click HERE.
For a video tutorial on entering products on an estimate, sales order or PO click HERE.
Estimate with pricing for each category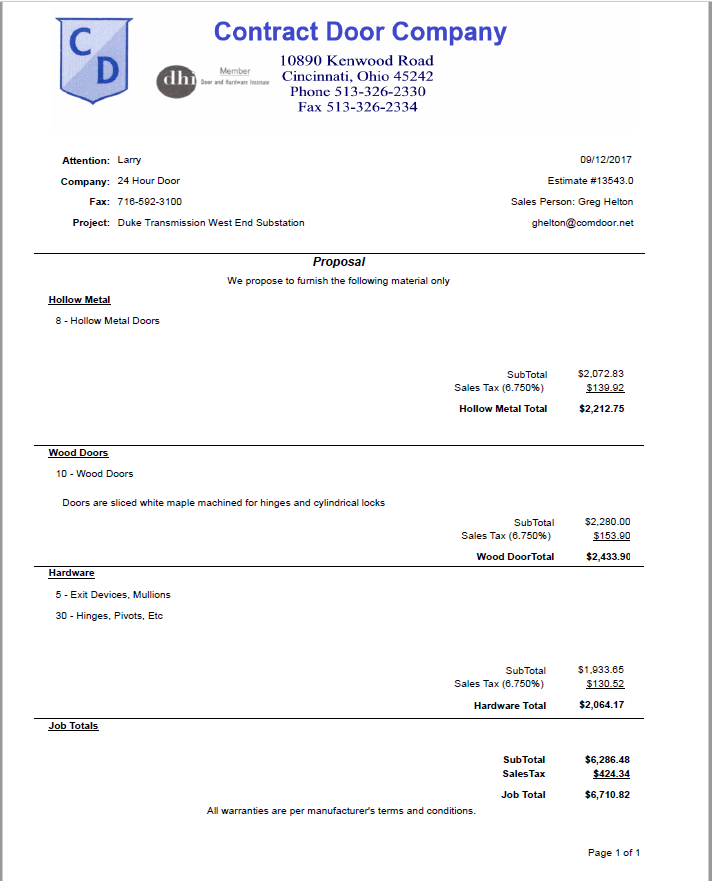 Estimate with job total only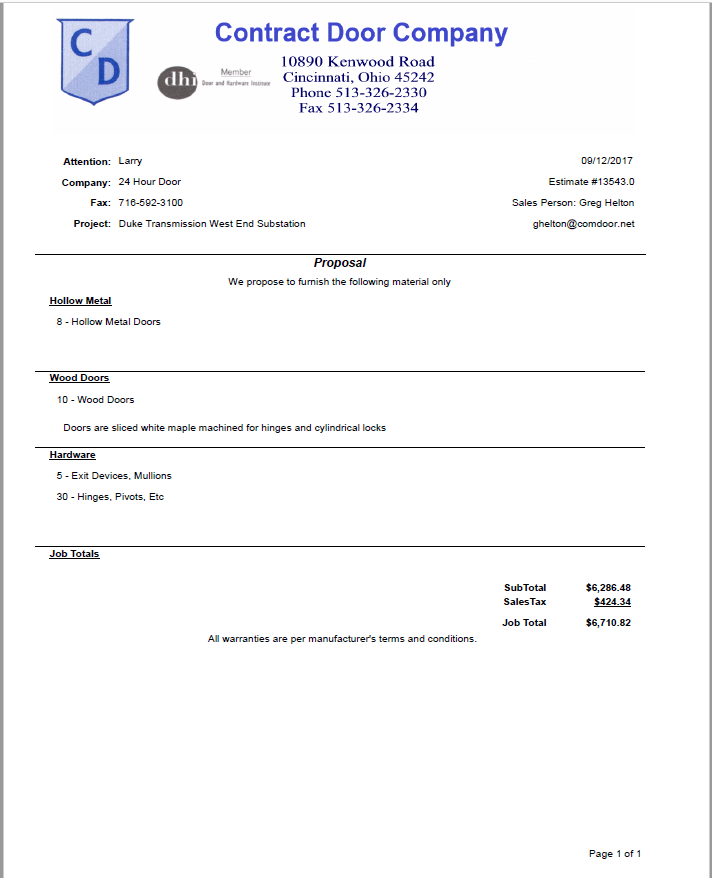 Estimate with itemized pricing