Portal Pro creates professional looking sales orders to use for sales and shipping of the products or services your company sells. Once shipped or picked up by the customer an invoice is generated for the material shipped.
For invoices you can choose to generate a Customer Copy, Sales Person Copy and/or Office Copy. For sales orders you can do the same and also generate a Shop Copy and/or a Shipping Copy.
Once shipped and invoiced the material is deducted from your inventory count if it is an inventory item. Reports are available of open orders, invoiced orders, etc. Or we can set up custom reports if needed for you.
Videos
For a video tutorial on entering products on a sales order, estimate or PO click HERE
For a video tutorial on entering products using the Toad CRT program click HERE

Sales Orders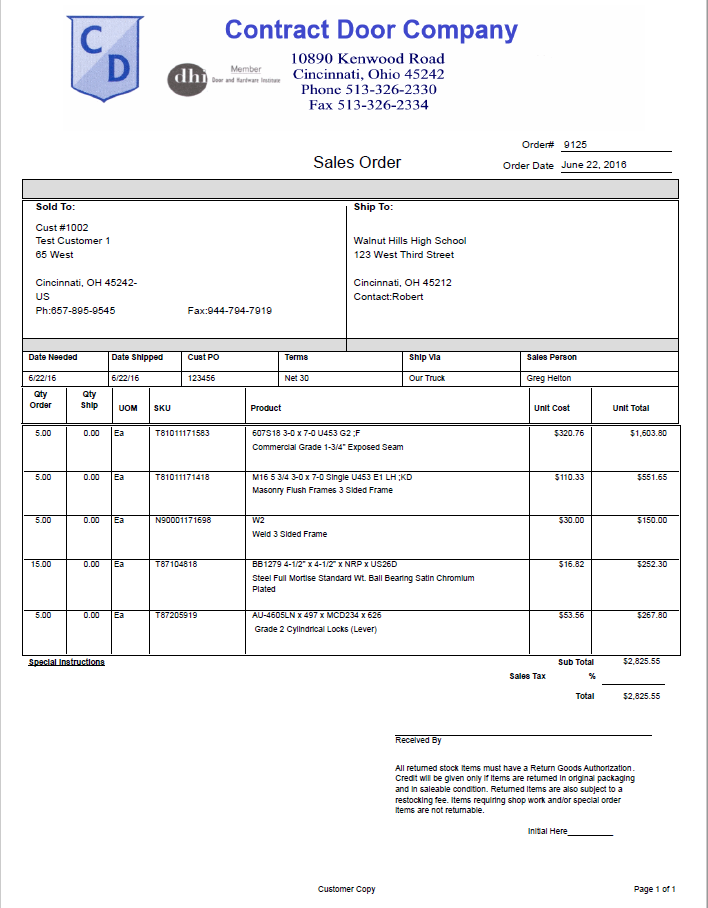 Invoices